Agudo Shirley
(28/06/2017)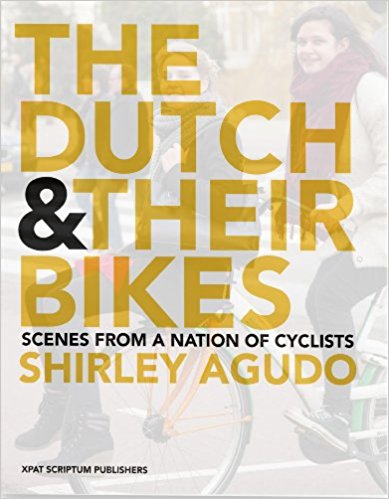 The Dutch & their bikes
Scenes from a nation of cyclists
Auteure : Shirley Agudo
The best collection of Dutch cycling photos ever assembled!
For more than a decade, American photographer and author Shirley Agudo has been photographing the incomparable bicycle culture of the Netherlands, where she now lives. Following the success of her previous book, Bicycle Mania Holland, she has amassed this new collection of 400 photos—The Dutch & their Bikes: Scenes from a Nation of Cyclists.
It's the definitive photo guide to the world's best bicycle culture.
For the Dutch, cycling is a way of life. With more bikes than people, the Netherlands is a nation of cyclists where children virtually learn to cycle before they learn to walk. Everyone cycles, every day and everywhere. What they carry and do on their bikes is unbelievable.
Agudo's fascinating photo anthology offers a privileged look at this culture that lives and breathes cycling.
Hold your breath for the ride.
Livre en anglais signalé par Claude Marthaler
2017 – 352 pages – Xpat Scriptum Publishers
Prix : $ 29.95
22:19 Écrit par Biblio-cycles de Philippe Orgebin et Jean-Yves Mounier | Lien permanent | Commentaires (0) |

Imprimer